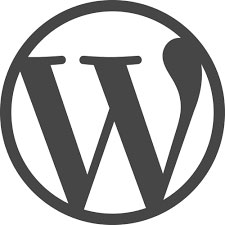 This website is running on WordPress, but it is highly customised in order to function as a photography weblog. Using various API's from external photography websites like Flickr, 500px, Exposure.so and others, the purpose is to only categorise the posts using WordPress' basic features (categories, tags, and a chronological ordering of posts) but rely entirely on these external sources for the hosting of all the images. In the past, the site used so-called client-side scripts to pull in the additional content, but the current version has a caching system that stores all the URL's to the images in various sizes into a local cache using the WordPress meta fields on each post.
In fact, while giving access to thousands and thousands of photos, the blog posts of this website do not require a single photo upload to the WordPress admin portal. It is this approach that has allowed me to grow this collection over the past few years even though the design and functionality of the website has evolved and probably will change further in the future. My goal is to keep growing this site as a sort of photography life's work.
The most frequently occurring type of post on this site is based on a Flickr photo set with one main image as "cover photo", displaying the entire photoset in a grid that is linked to a full-screen slideshow. As I'm an amateur with no commercial interests in the photography domain, all images can be downloaded in original size directly from this site (but again using the originals stored at Flickr).
This site could not have been created without the help of some of the magicians that I'm very proud to have as colleagues at Sqills. Kai Diepenmaat has beautifully designed and then technically crafted the entire front-end design, and Jordy Versmissen has helped out with some of the more advanced new pages (like the photo wall, the world photo map) and the Javascript programming in general.
This website automatically sends e-mail notifications to subscribers when new posts are published. In case you wish to be listed for these e-mail updates, let me know.